+
$64.95
delivered by
Jul 20th
The LoPy4 is a quadruple bearer MicroPython enabled development board (LoRa, Sigfox, WiFi, Bluetooth) – perfect enterp...
+
$34.95
delivered by
Jul 20th
Retro enthusiasts, hold onto your hats because we've got the best retro gaming case ever made for Raspberry Pi! Say hell...
+
This Wednesday we held our intermediate Arduino course, as we helped our visitors level up! This workshop really dives deep into some interesting capabilities of the Arduino, and it also teaches so...
+
On Tuesday we held a really fun session of our 3D modelling workshop, introducing our guests to designing for 3D printing! We went through a complete rundown of the capabilities of Fusion 360 while...
+
$42.83
delivered by
Jul 26th
Easy e-paper finally comes to microcontrollers, with this breakout that's designed to make it a breeze to add a tri-colo...
+
$6.66
delivered by
Jul 26th
When your project overheats and burns out, don't be hard on yourself or get too frustrated. Instead, celebrate mistakes ...
+
$405.26
delivered by
Jul 24th
The Qwiic Ideation Kit is the smorgasbord of our best and most popular Qwiic boards. This kit allows users to get starte...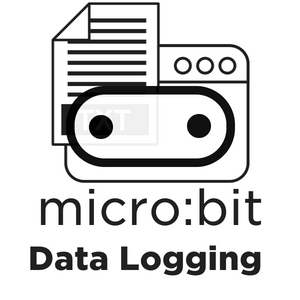 +
The Micro:bit by BBC is a great data collection tool, it just needs a little help remembering what it has measured! This tutorial is made for those Micro:bit projects where transmitting your sensor data over radio or Bluetooth to a computer just won&...
+
Pulling the power to your Raspberry Pi can cause image corruptions & other issues that can damage your Pi! In this article, we will create a small push button that will work as a 'Safe-Shutdown' option. We'll connect it to our R...
+
Say you want to build a sun-tracking solar panel. You could add a tiny computer, like an Arduino, to control it. That might be all you need. But what if you need to connect to it to control it from somewhere else? Connecting it into your home Wi-Fi w...
+
This is the Big Daddy of the Pycom range of devices. The Pycom FiPy has all these connection capabilities (with one tiny caveat): Wi-Fi 802.11b/g/n 16Mbps LoRa (all regions, not 433MHz) Sigfox Cellular LTE (Cat-M1/NB-IoT) Bluetooth Low Energy ...
The main thing I want you to get out of this project is this: upon completion you will have cellular data connected to your Internet of Things device! LoRa, Sigfox, Bluetooth and WiFi can't compete with cellular data for coverage, speed and data allowance. Many projects only become possible when using cellular data. Need to send pictures? Sure. Over the air updates? Yes. Real time streaming data? That too. Just imagine the possibilities!
Related Content
Welcome to the exciting world of laser cutting! For all those makers out there looking to start creating with a laser cutter, this tutorial will have the basic information you need to get started! We recently added a Laser Cutting Service to our site, so everyone can start making with a laser cutter!
Related Content
We're Australian distributors and/or resellers for these brands: