+
$57.60
delivered by
Mar 23rd
The LoPy4 is a quadruple bearer MicroPython enabled development board (LoRa, Sigfox, WiFi, Bluetooth) – perfect enterp...
+
$27.00
delivered by
Mar 23rd
Retro enthusiasts, hold onto your hats because we've got the best retro gaming case ever made for Raspberry Pi! Say hell...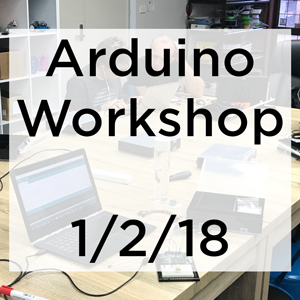 +
Last night we ran another Arduino Workshop which was a lot of fun. We covered off on all of the basic content, plus looked at a few extra challenges involving decision making and case logic.
<...
+
What a way to kick of 2018 with our first Arduino Workshop for the year! It was a fantastic evening with the broadest range of backgrounds we've ever had. If a nurse, primary teacher, and IT develo...
+
$4,399.00
delivered by
Apr 2nd
The secret to learning? Make. It. Fun. So this kit's all about learning to build & code through games. With games, stude...
+
$23.95
delivered by
Apr 2nd
A preposterous pile of peripherals on your Pi! Mix and match 3 HATs or 5 pHATs into a platter of functionality. Use pHAT...
+
$9.95
The Particle Classic Accessory Adapter lets you use your Asset Tracker, Relay Shield, or third party shields with our th...
+
$115.00
delivered by
Apr 3rd
Get started with coding now! The Love to Code Creative Coding Kit is a fun, friendly and new way to engage with coding....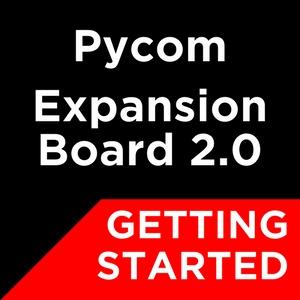 +
Where do I start? If you're new to programming Python is a great place to start! I've seen Python taught to primary school age children and I have used Python in a Machine Intelligence course at university. It's no wonder Pycom w...
+
The Adafruit Circuit Playground Express comes packed with sensors, and for this tutorial, we are going to learn to use the onboard thermometer (technically a thermistor)! We will take temperature readings with the thermometer and print out the readin...
+
The Adafruit Circuit Playground Express comes equipped with an onboard microphone that is capable of sensing both amplitude and frequency. This tutorial will walk through a quick sketch using MakeCode to turn the lights on the board into a mic activa...
+
The aptly named Ultimate Kit 2.0 is the final kit in the line-up of educational robots from Makeblock. With over 160 independent mechanical parts and modules, the Ultimate Kit 2.0 answers the call for almost limitless creative freedom. Match this wit...
Chris does a quick overview of the Pycom Expansion Board: a handy piece of kit that fast-tracks prototyping with Pycom hardware.
Related Content
The Makblock Ranger Robotics Kit adds much more modularity and customisation to the kit. From extra sense modules expanding the functions of the ranger, to completely changing the look of the Ranger engaging the students on a creative and educational level.
Related Content
We're Australian distributors and/or resellers for these brands: