+
$64.95
delivered by
Jun 25th
The LoPy4 is a quadruple bearer MicroPython enabled development board (LoRa, Sigfox, WiFi, Bluetooth) – perfect enterp...
+
$34.95
delivered by
Jun 25th
Retro enthusiasts, hold onto your hats because we've got the best retro gaming case ever made for Raspberry Pi! Say hell...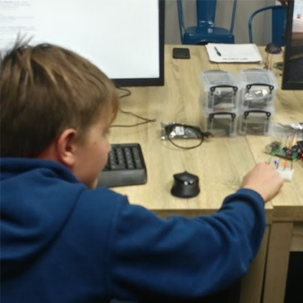 +
Yesterday we ran our Raspberry Pi Beginners workshop! This one was actually a last minute addition to try and keep up with the demand for this workshop, and we still had an almost full house! ...
+
On Tuesday we held a workshop to show off the humble laser cutter. These things are absolutely incredible, the precision of a high power laser is super handy if you want to etch and cut some really...
+
$260.00
delivered by
Jun 29th
Take your IoT development into overdrive with the Omega2 Maker Kit. It includes everything from the Starter Kit and the ...
+
$13.00
delivered by
Jun 27th
This is a direct replacement for the Bed Corners used on LulzBot TAZ 3D printers, version 3 through 5. LulzBot TAZ 1 and...
+
$9.00
delivered by
Jun 27th
These 3D printed LulzBot Green small herringbone gears are direct replacements for the small gear used in all LulzBot TA...
+
$145.50
delivered by
Jun 27th
The Mini-Rambo control board by Ultimachine is a smaller, more compact version of the RAMBo control electronics board us...
+
Interested in creating designs to be laser cut? In this tutorial, we will learn how to use Gimp and Inkscape to convert a graphic image to a vector image that you can cut on a laser cutter! In order for the job control software to turn your design i...
+
Welcome to the exciting world of laser cutting! For all those makers out there looking to start creating with a laser cutter, this tutorial will have the basic information you need to get started! We recently added a Laser Cutting Service to our site...
+
You've made yourself a great project for your Circuit Playground Express, now all you need is a box to put it in. How do you keep your Circuit Playground safe in a housing while still being able to press the buttons and use the sensors? Design ...
+
There are three levels of firmware upgrades that are required on Pycom gear. First, performing an upgrade on the firmware of any of the Pycom microcontrollers is a simple affair. Download the Pycom Firmware Update application as linked in the documen...
The Adafruit Circuit Playground Express comes equipped with an onboard microphone that is capable of sensing both amplitude and frequency. This tutorial will walk through a quick sketch using MakeCode to turn the lights on the board into a mic activated VU-meter-like display! The microphone is located on the lower right side of the board, marked with an ear
Related Content
Bluetooth is a low-power radio technology used to link devices wirelessly. Most commonly recognised as the way to link a mobile phone to a car or speaker, it has many uses beyond that. The "low power" aspect is not a shortcoming as a large proportion of devices that use it run from batteries.
Related Content
We're Australian distributors and/or resellers for these brands: