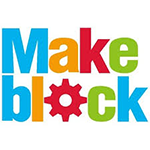 Makeblock in Australia
We are retailers for Makeblock in Australia. Makeblock is an open source construction platform catering from hobbyist all the way through to educators. Makeblock turns ideas into reality through the use of mechanical parts and electronic modules, no matter what your idea is and however impossible it may seem!
Get in contact with our team today for all your talk shop about your Makeblock needs.