For all of you out there who want to control 24 channels of PWM, Adafruit salute you! They also would like you to check out this breakout board for the TLC5947 PWM driver chip. This chip can control 24 separate channels of 12-bit PWM output. Designed (and ideal) for LED control, this board is not good for driving servos. If you need to drive servos, Adafruit have a controller for that over here.

Only three "SPI" pins are required to send data (our Arduino library shows how to to use any digital microcontroller pins). Best of all, the design is completely chainable. As long as there's enough power for all the boards you can chain as many as you'd like, like a little trail of blue PCBs stretching out into the sunset. Each of the 24 output's is constant-current and open drain. You can drive multiple LEDs in series, with a V+ anode supply of up to 30V. If you want to drive something that requires a digital input, you must use a pullup resistor from the drive pin to your logic level to create the full waveform.

One resistor is used to set the current for each of the outputs, the constant current means that the LED brightness doesn't vary if the power supply dips. Adafruit use a 3.3K resistor for about 15mA but you can solder a thru-hole resistor over it if you'd like to change that value. Check the TLC5947 datasheet for details on resistor-to-current values.

Adafruit include a few extras to make this board easy to use: a durable 5V low-dropout regulator (with reverse polarity protection in case y'know, you plug it in backwards), a green power-good LED, four mounting holes and a current-set resistor. A bit of 0.1" header is also included so you can solder it on and plug into a breadboard.

To use: Power V+ with 5-30VDC, and connect ground to the common ground. Then send 3-5V logic SPI data on DIN (data in), CLK (clock) and LAT (latch). If you'd like to quickly turn off all the outputs, raise the OE pin - it's pulled low to enable the PWM outputs.Adafruit's Arduino library will get you started with blinking LEDs, install it and run the example code with the noted pin configuration.


Adafruit 24-Channel 12-bit PWM LED Driver - SPI Interface (4:59)
Technical Details
Dimensions: 25.39mm / 0.9" x 51.1mm / 2" x 4mm / 0.1"
Weight: 4.76g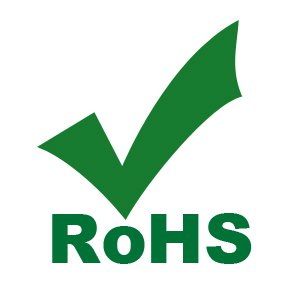 This product is listed in:

The Maker Revolution celebrates the creation of new devices and the modification of existing ones - the transition from a consumer buying goods to eventually having a major part in their creation. The Maker Revolution places strong emphasis on free (...

Tags: infographic maker movement poster revolution
Product Comments
Customer Reviews
Review by Marcwolf - Very nice board that does what you want it to do.

verified purchaser

Like all Adafruit boards this one is well designed and has all of the pins easily accessible. I was able to download the example code from Adafruit's websire and so had it running on a Arduino Nano within 5 mins to drive 2 RGB Common Anode Leds. The Common Anode is important and you will need to specify that when you order your leds.

When using the RainbowCycle function in their code I noticed a very distracting flicker that quickly gave me a headache. From other forums I found a trick of linking the Clock to the OE (Output Enable) and that cures that.

If you are considering putting 3 or more in series then you might consider looking at direct port access rather than digitalWrite(). Look up 'Making Arduino's Faster' on Google. This is to ensure that you can get all of the bits out to the last board before Persistance of Vision is lost.

I also tested this by hooking it up to a bench power supply and ran it at 12V with no problems (Just remember your Arduino will NOT like that so make sure the Arduino's power is not connected at the same time. SMOKE Will occur if you don't :) )

Definately would recommend this board to anyone with a larger number of Leds to drive :)

Take Care
Marcwolf (Posted on 22/03/2014)
Exact shipping can be calculated on the view cart page (no login required).
We deliver Australia-wide with these options:
$3 for Small Items (3-7 days, not tracked, only available on selected small items)
$6.95 for Standard Post (2-4 days, tracked)
$8.95 for Express Post (Overnight for Australia Post Next Day Network, tracked)
Pickup - Free! Only available to customers who live in the Newcastle region (only after we email you to notify your order is ready)
International Orders - the following rates are for New Zealand and will vary for other countries:
$11.49 for Pack and Track (3+ days, tracked)
$16.50 for Express International (2-5 days, tracked)
If you order lots of gear, the postage amount might increment based on the weight of your order.
Our physical address (here's a PDF which includes other key business details):
Unit 18, 132 Garden Grove Parade
Adamstown
NSW, 2289
Australia
Take a look at our customer service page if you have other questions such as "do we do purchase orders" (yes!) or "are prices GST inclusive" (yes they are!). We're here to help - get in touch with us to talk shop.