PowerBoost 500C is the perfect power supply for your portable project! With a built-in battery charger circuit, you'll be able to keep your project running even while recharging the battery! This little DC/DC boost converter module can be powered by any 3.7V LiIon/LiPoly battery, and convert the battery output to 5.2V DC for running your 5V projects.
If you need a 1A battery charger, smart load-sharing, and 1A iOS resistors, check out the Powerboost 1000C

Like Adafruit's popular 5V 1A USB wall adapter, Adafruit tweaked the output to be 5.2V instead of a straight-up 5.0V so that there's a little bit of 'headroom' for long cables, high draw, the addition of a diode on the output if you wish, etc. The 5.2V is safe for all 5V-powered electronics like Arduino, Raspberry Pi, or Beagle Bone while preventing icky brown-outs during high current draw because of USB cable resistance.

The PowerBoost 500C has at the heart a TPS61090 boost converter from TI. This boost converter chip has some really nice extras such as low battery detection, 2A internal switch, synchronous conversion, excellent efficiency, and 700KHz high-frequency operation. Check out these specs!
Synchronous operation means you can disconnect the output completely by connecting the ENable pin to ground. This will completely turn off the output
2A internal switch (~2.5A peak limiting) means you can get 500mA+ from a 3.7V LiPoly/LiIon battery. Adafruit had no problem drawing 1000mA, just make sure your battery can handle it!
Low battery indicator LED lights up red when the voltage dips below 3.2V, optimized for LiPo/LiIon battery usage
Onboard 500mA charge-rate 'iOS' data resistors. Solder in the USB connector and you can plug in any iPhone or iPod for 500mA charge rate. Not suggested for large iPads.
Full breakout for battery in, control pins and power out
90%+ operating efficiency in most cases (see datasheet for efficiency graphs), and low quiescent current: 5mA when enabled and power LED is on, 20uA when disabled (power and low batt LED are off)
To make this even more useful, Adafruit stuck a MicroLipo charger on the other side. The charger circuitry is powered from a microUSB jack, and will recharge any 3.7V/4.2V LiIon or LiPoly battery at 500mA max rate. There's two LEDs for monitoring the charge rate, a yellow one tells you its working, a green one lights up when its done. You can charge and boost at the same time no problem, without any interruption on the output so its fine for use as a "UPS" (un-interruptable power supply) for a low-current draw device. Just be aware that the charge rate is 500mA max, so if you're drawing more than ~300mA continuously from the 5V output side, the battery will slowly drain since the charge rate is less than the dis-charge rate.

Great for powering your robot, Arduino project, single-board-computer such as Raspberry Pi or BeagleBone! Each order comes with one fully assembled and tested PCB and a loose USB A jack. If you are powering your project from USB, solder the USB A jack in (a 3-minute soldering task). If you would like to use a terminal block, pick up a 3.5mm 2pin block here and solder to the output spot where the USB jack would go. Or don't solder anything in for a more compact power pack.

Each order comes with a fully assembled and tested PowerBoost 500C + USB jack. Does not come with a Lipoly or LiIon battery, but Adafruit have tons in the shop, just pick one with more than 500mAh of capacity. Also doesn't come with the nice iPhone or charger cable. You can also grab a switch that can be soldered in to create an output on/off switch. Be sure to read Adafruit's lovely tutorial for details, schematics, and more!

If you're trying to figure out how much current your project is using, check out the CHARGER DOCTOR!



Technical Details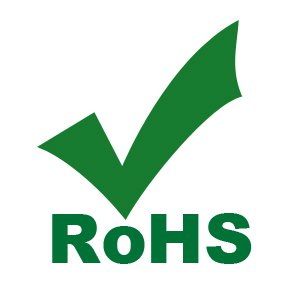 This product is listed in:

Documentation and Resources:
Recommend a new resource or report a broken link, click here!
So, my wife wanted to have some small plants in the house. I didn't, so we compromised, and got some plants. The only thing is that neither of us remembers to water them, so I wanted to build a sensor array to monitor the moisture content of the soil, and notify us when they needed watering. We've got 3 plants, all fairly close to each other, and I wanted to create an IoT project so that it could send an email notifi...
Product Comments
Customer Reviews
Review by Anna

verified purchaser

On time as promised. A great charger by itself. (Posted on 22/10/2018)

Review by Robert

verified purchaser

good little charger (Posted on 28/08/2018)

Review by Harold

verified purchaser

Does the job (and does not cause battery to explode. Was thinking of trying to use this to charge a similar battery bought at Jaycar but connection are different. I am sure there are ways around that ... if you know what you are doing!) (Posted on 2/07/2018)

Review by Sigmund

verified purchaser

Neat little charger for Lipo battery. And also you can be powering a Raspberry Pi while charging. (Posted on 19/06/2018)

Review by Eric

verified purchaser

Love this! (Posted on 18/01/2018)

Review by Eric

verified purchaser

Love this! (Posted on 18/01/2018)

Review by Jason

verified purchaser

The PowerBoost 500 is a great match for the Leostick - plug in a LiPo and your small-scale Arduino projects can roam free! (Posted on 29/12/2017)

Review by Peter

verified purchaser

This is a great board - reliable and easy to use. The power on and power off function is particularly handy and saves having to have a switch in the battery or power leads. Great for smaller Li batteries but if you are putting some bigger batteries in consider the bigger unit (1000) otherwise the charge times could be a little longer than expected. (Posted on 20/04/2017)

Review by Greg

verified purchaser

Small and works . I have used it with Polymer Lithium Ion 6000mAh battery to produce a portable power supply. (Posted on 8/12/2016)

Review by jamie

verified purchaser

This is a great little board with a good bunch of features. (Posted on 16/06/2016)
Exact shipping can be calculated on the view cart page (no login required).
We deliver Australia-wide with these options:
$3 for Small Items (3-7 days, not tracked, only available on selected small items)
$6.95 for Standard Post (2-4 days, tracked)
$9.95 for Express Post (Overnight for most of Australia, 2+ days for rural, tracked)
Pickup - Free! Only available to customers who live in the Newcastle region (only after we email you to notify your order is ready)
International Orders - the following rates are for New Zealand and will vary for other countries:
$11.49 for Pack and Track (3+ days, tracked)
$16.50 for Express International (2-5 days, tracked)
If you order lots of gear, the postage amount might increment based on the weight of your order.
Our physical address (here's a PDF which includes other key business details):
Unit 18, 132 Garden Grove Parade
Adamstown
NSW, 2289
Australia
Take a look at our customer service page if you have other questions such as "do we do purchase orders" (yes!) or "are prices GST inclusive" (yes they are!). We're here to help - get in touch with us to talk shop.