For microcontrollers without an analog-to-digital converter or when you want a higher-precision ADC, the ADS1015 provides 12-bit precision at 3300 samples/second over I2C. The chip can be configured as 4 single-ended input channels, or two differential channels. As a nice bonus, it even includes a programmable gain amplifier, up to x16, to help boost up smaller single/differential signals to the full range. Adafruit like this ADC because it can run from 2V to 5V power/logic, can measure a large range of signals and its super easy to use. It is a great general purpose 12 bit converter.

The chip's fairly small so it comes on a breakout board with ferrites to keep the AVDD and AGND quiet. Interfacing is done via I2C. The address can be changed to one of four options (see the datasheet table 5) so you can have up to 4 ADS1015's connected on a single 2-wire I2C bus for 16 single ended inputs.

To get you started, Adafruit have example code for both the Raspberry Pi (in Adafruit's Adafruit Pi Python library) and Arduino (in Adafruit's ADS1X15 Arduino library repository) Simply connect GND to ground, VDD to your logic power supply, and SCL/SDA to your microcontroller's I2C port and run the example code to start reading data.
Technical Details
WIDE SUPPLY RANGE: 2.0V to 5.5V
LOW CURRENT CONSUMPTION: Continuous Mode: Only 150µA Single-Shot Mode: Auto Shut-Down
PROGRAMMABLE DATA RATE: 128SPS to 3.3kSPS
INTERNAL LOW-DRIFT VOLTAGE REFERENCE
INTERNAL OSCILLATOR
INTERNAL PGA
I2C INTERFACE: Pin-Selectable Addresses
FOUR SINGLE-ENDED OR TWO DIFFERENTIAL INPUTS
PROGRAMMABLE COMPARATOR
This board/chip uses I2C 7-bit addresses between 0x48-0x4B, selectable with jumpers
Datasheets, Fritzing object, and EagleCAD PCB files available in the product tutorial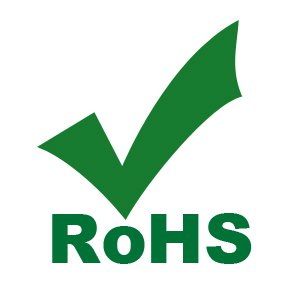 This product is listed in:

Educational Workshops
Welcome to the Raspberry Pi Workshop for Beginners! Here you'll be able to follow along with our series of bite-sized videos that cover everything you'll need to know to get started with your Raspberry Pi, and start making awesome projects. My name...

Tags: raspberry pi workshop
We've built a mass SD card writer using a Raspberry Pi 3 Model B, some USB hubs and SD card readers. This beast has enough ports to write 49 SD cards at once! At Core Electronics, sometimes logistics hang-ups mean that suppliers cannot meet our demand for pre-flashed SD cards. During these periods we have to pick up the slack by manually imaging blank SD cards we source ourselves. Of course, this is a super-tedious process, and ...

Tags: raspberry pi sd card automation

This Raspberry Pi, IoT Doorbell is basically a simple smart Door Bell, which takes a photo of whoever rings it, and emails it to the specified email address, and keeps all the photos in a folder. (along with going Ding-Dong). Any Problems, just leave a comment/start a discussion below....

Tags: raspberry pi iot smart home security

I wanted to upgrade my media center (RPi B+ with Xbian) to something a bit nicer, more stable and more accessible than just the RPi in a basic plastic case.

Tags: raspberry pi osmc media center
Product Comments
Customer Reviews
Review by Paul

verified purchaser

A very useful and flexible module for adding 4 analog inputs to a development board. I use this with Adafruit's Feather Huzzah boards which have limited analog capability. It "self senses" its own i2c address according to what is connected to its "addr" pin and works fine alongside other i2c devices. Adafruit provide an Arduino library for this board. (Posted on 24/08/2017)

Review by David W

verified purchaser

Excellent and versatile board. I installed it in a Pyranometer on the top of the roof. Added a couple of pull-ups and it is running error free across 8metres of Cat5E cable at 100kHz to a Beaglebone Black.

The Adafruit python and C libraries made development and integration very simple. (Posted on 9/03/2016)

Review by Nikolas - Prototype board

We used this product to extend the ADC channel required to facilitate new sensors. Very nice and easy to interface. Within 3 days I designed our new PCB. Highly recommended! (Posted on 18/03/2014)
Exact shipping can be calculated on the view cart page (no login required).
We deliver Australia-wide with these options:
$3 for Small Items (3-7 days, not tracked, only available on selected small items)
$6.95 for Standard Post (2-4 days, tracked)
$9.95 for Express Post (Overnight for most of Australia, 2+ days for rural, tracked)
Pickup - Free! Only available to customers who live in the Newcastle region (only after we email you to notify your order is ready)
International Orders - the following rates are for New Zealand and will vary for other countries:
$11.49 for Pack and Track (3+ days, tracked)
$16.50 for Express International (2-5 days, tracked)
If you order lots of gear, the postage amount might increment based on the weight of your order.
Our physical address (here's a PDF which includes other key business details):
Unit 18, 132 Garden Grove Parade
Adamstown
NSW, 2289
Australia
Take a look at our customer service page if you have other questions such as "do we do purchase orders" (yes!) or "are prices GST inclusive" (yes they are!). We're here to help - get in touch with us to talk shop.