NOOBS has made installing Operating Systems (OS) on the Raspberry a super simple process. If you haven't purchased a Raspberry Pi NOOBS MicroSD card, you can download NOOBS onto a blank SD card in a couple of quick, easy steps.
For this tutorial you will need:
Freshly formatted (FAT32) MicroSD card (or regular SD card if you're using an original Raspberry Pi). It will need to be Class 4 or higher, and at least 8GB (installing all available Operating Systems is approx 32GB, and, Raspbian+PIXEL by itself is slightly more than 4GB). We recommend a Class 10 card as this will improve the performance of the Pi.
A separate computer with an internet connection and SD card port.
Download NOOBS files to SD card:
Visit the Raspberry Pi Download page and download the NOOBS – Offline and network install ZIP (approx.. 1GB).
Extract the ZIP file and copy all of the files inside it over to your formatted SD card.
Safely eject your SD card
If all has gone according to plan, the files on your SD card should look like this: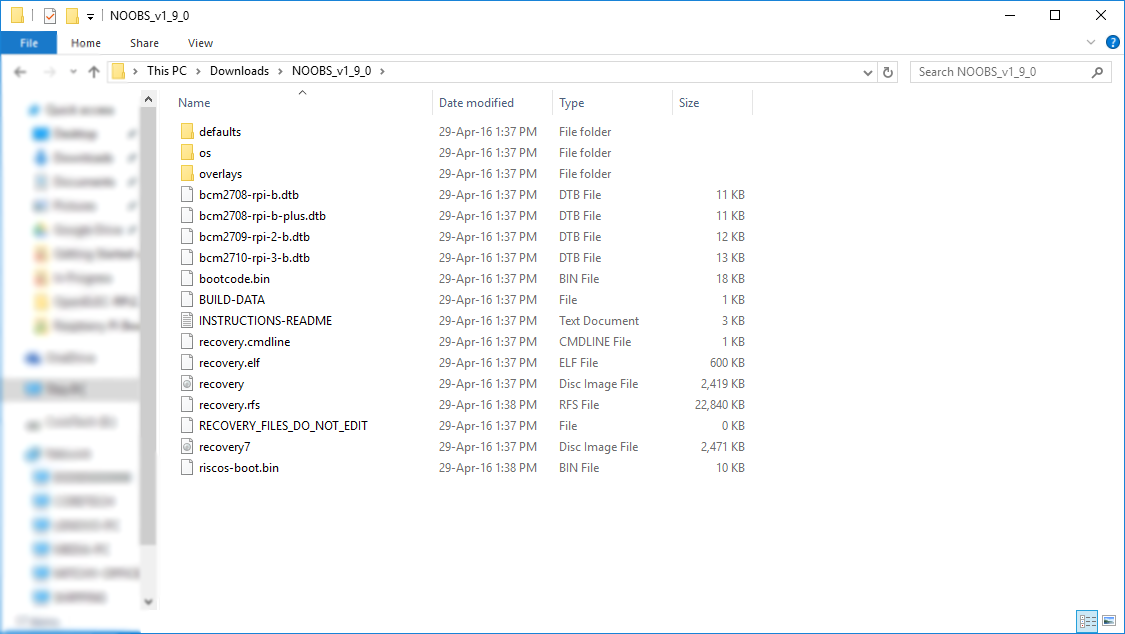 Awesome sauce, you've just created your own NOOBS SD card, and you can now follow our Raspberry Pi NOOBS Setup Tutorial to install Raspbian using NOOBS.