Introduction
I wanted to upgrade my media center (RPi B+ with Xbian) to something a bit nicer, more stable and more accessible than just the RPi in a basic plastic case.
---
Project Description
I built an enclosure out of wood with aluminum front and rear panels.
All of the connections I wanted to use were broken out from the pi with panel-mount extension cables.
A lot of the electronic parts came from Core Electronics:
Enclosure materials include some marine plywood (Bunnings) merbau strip cut from scrap for the front edging and aluminium "propellor" plate (Bunnings).
Here are some shots of the build: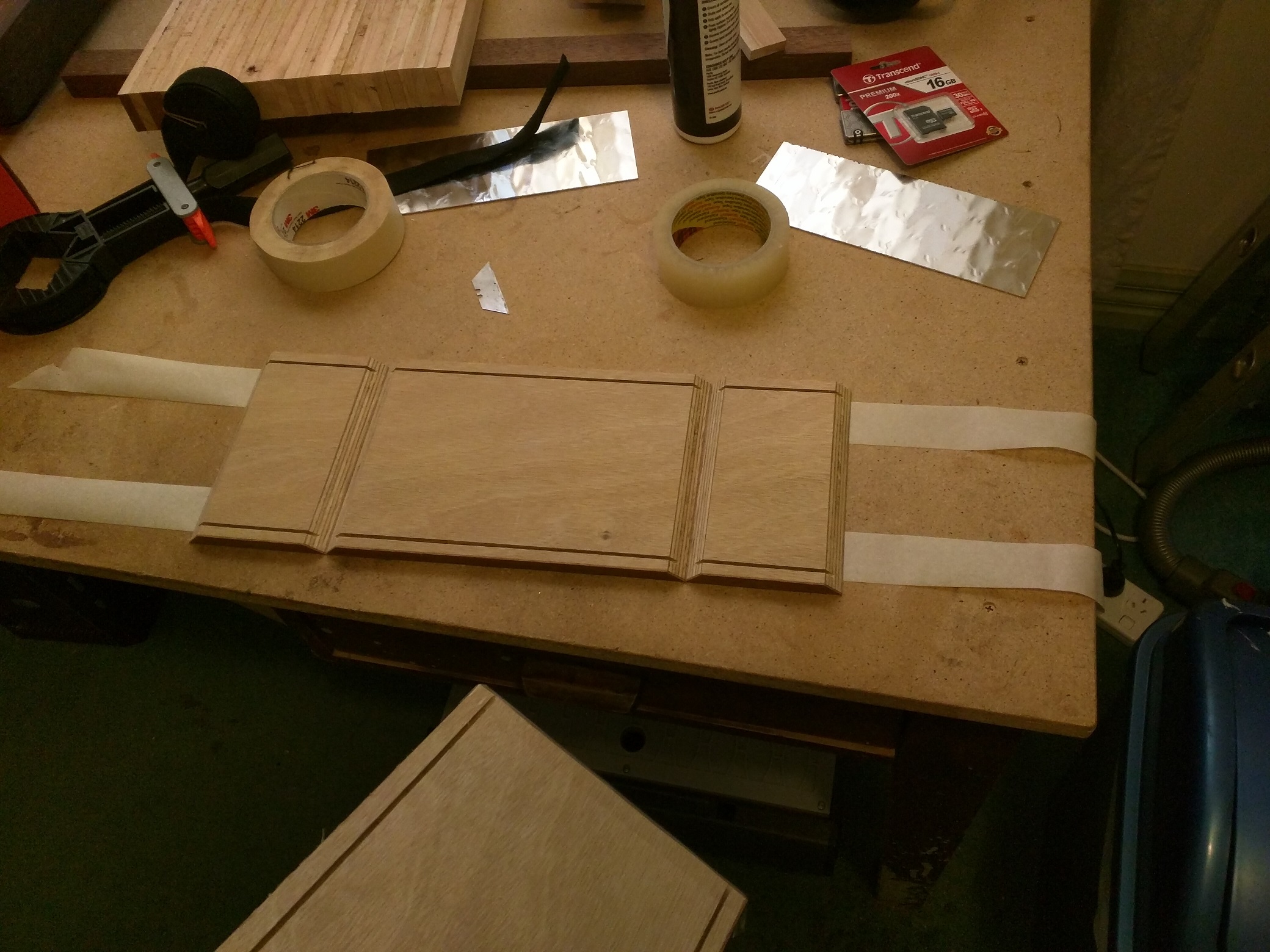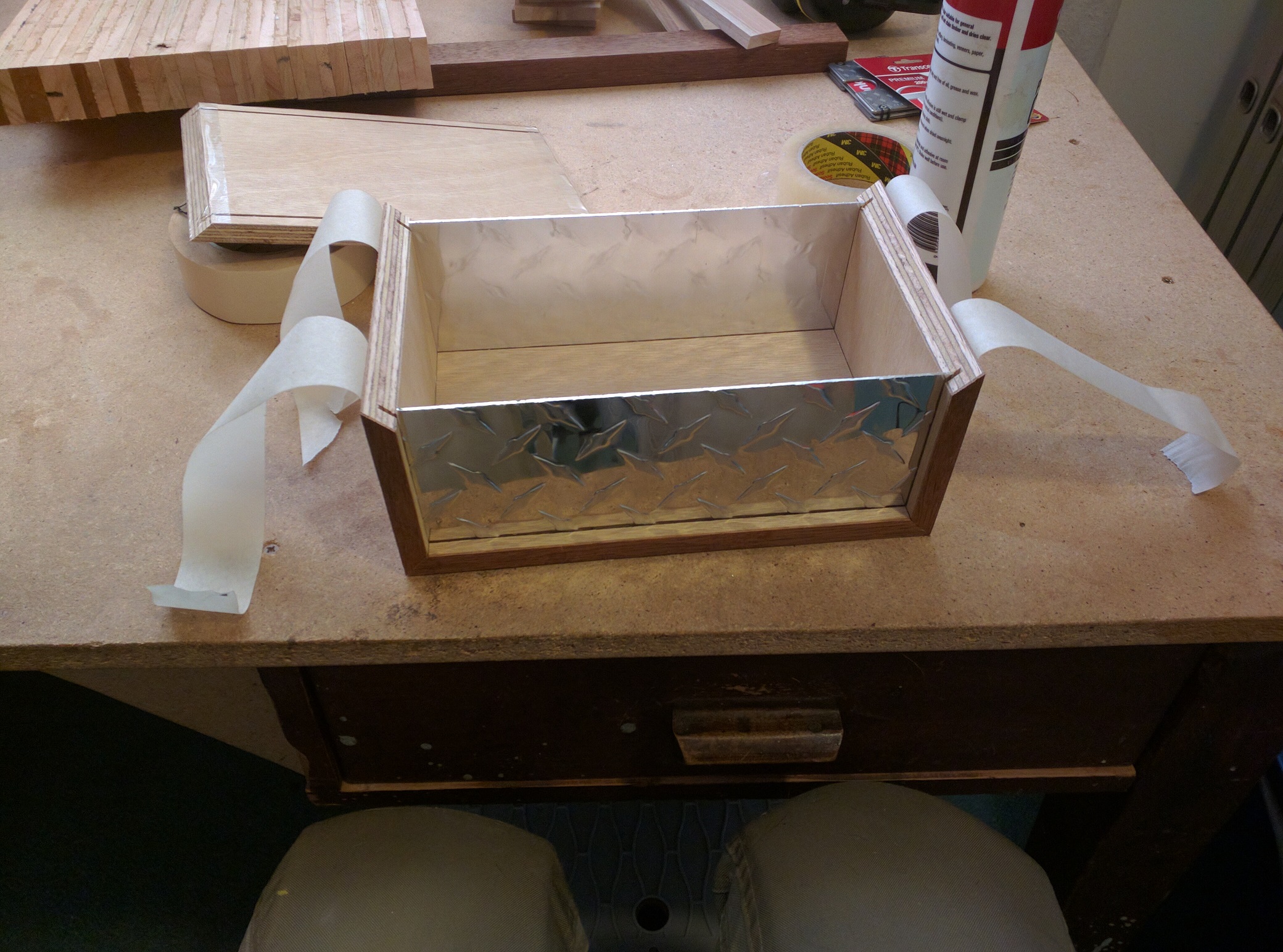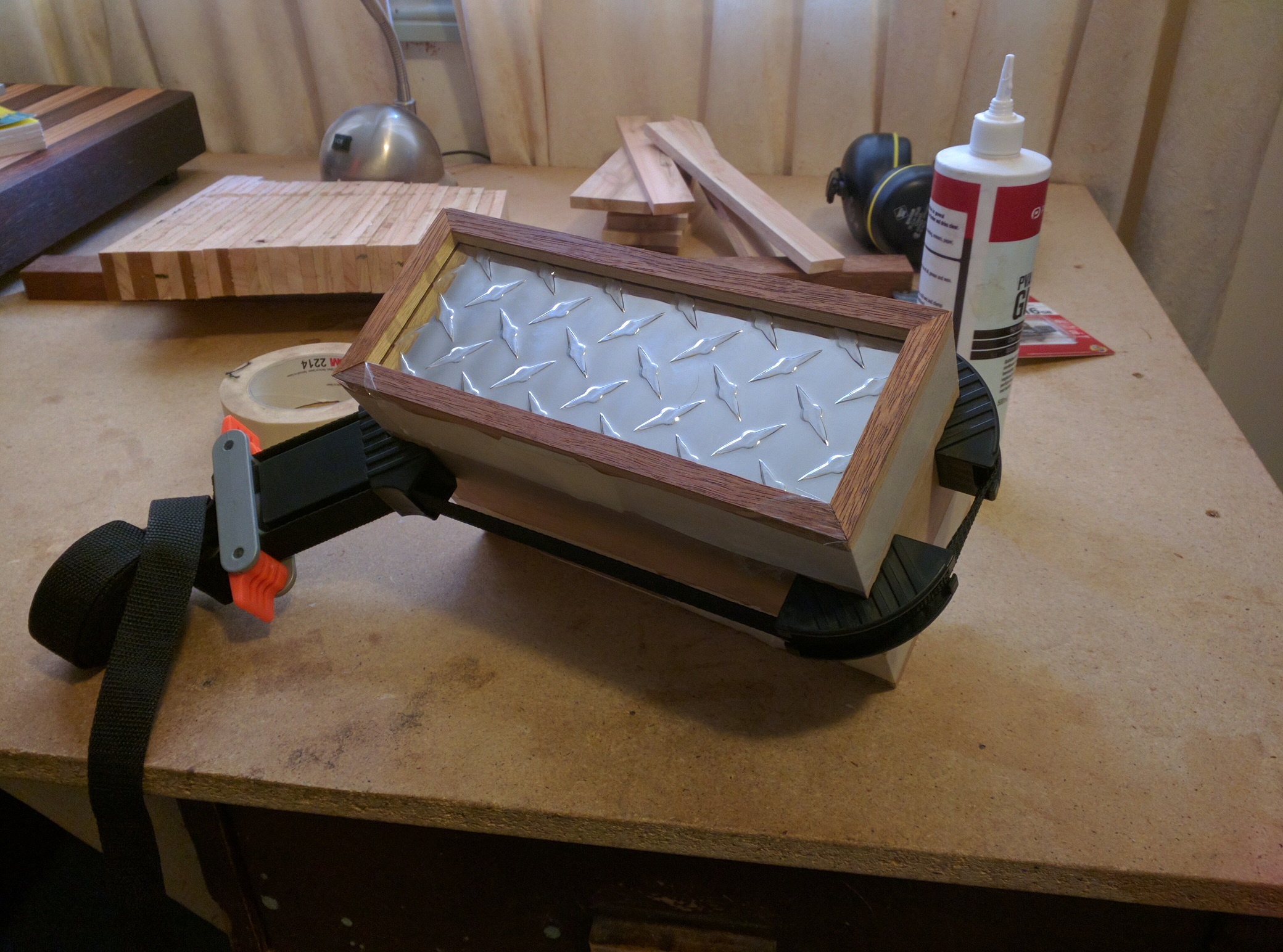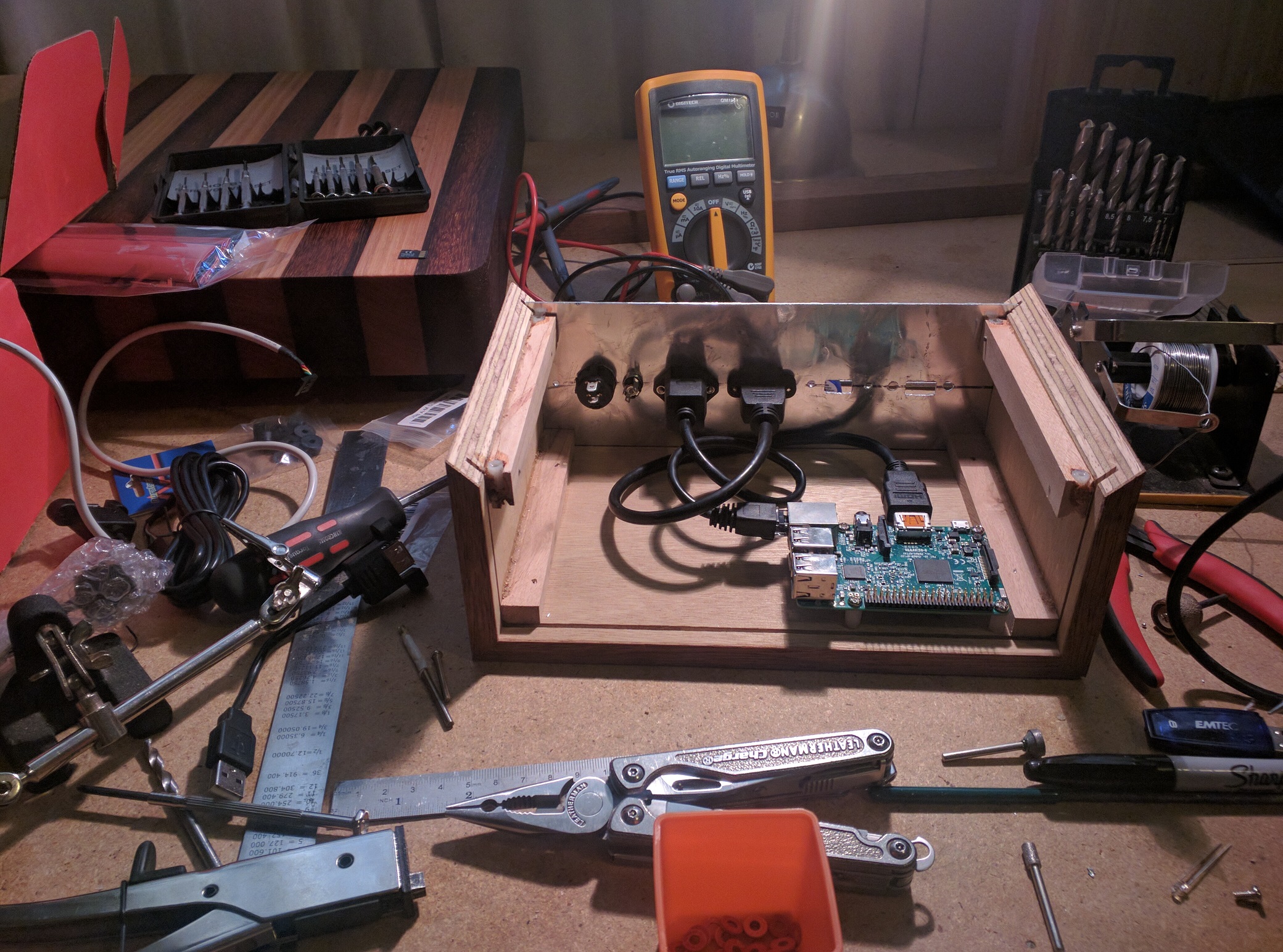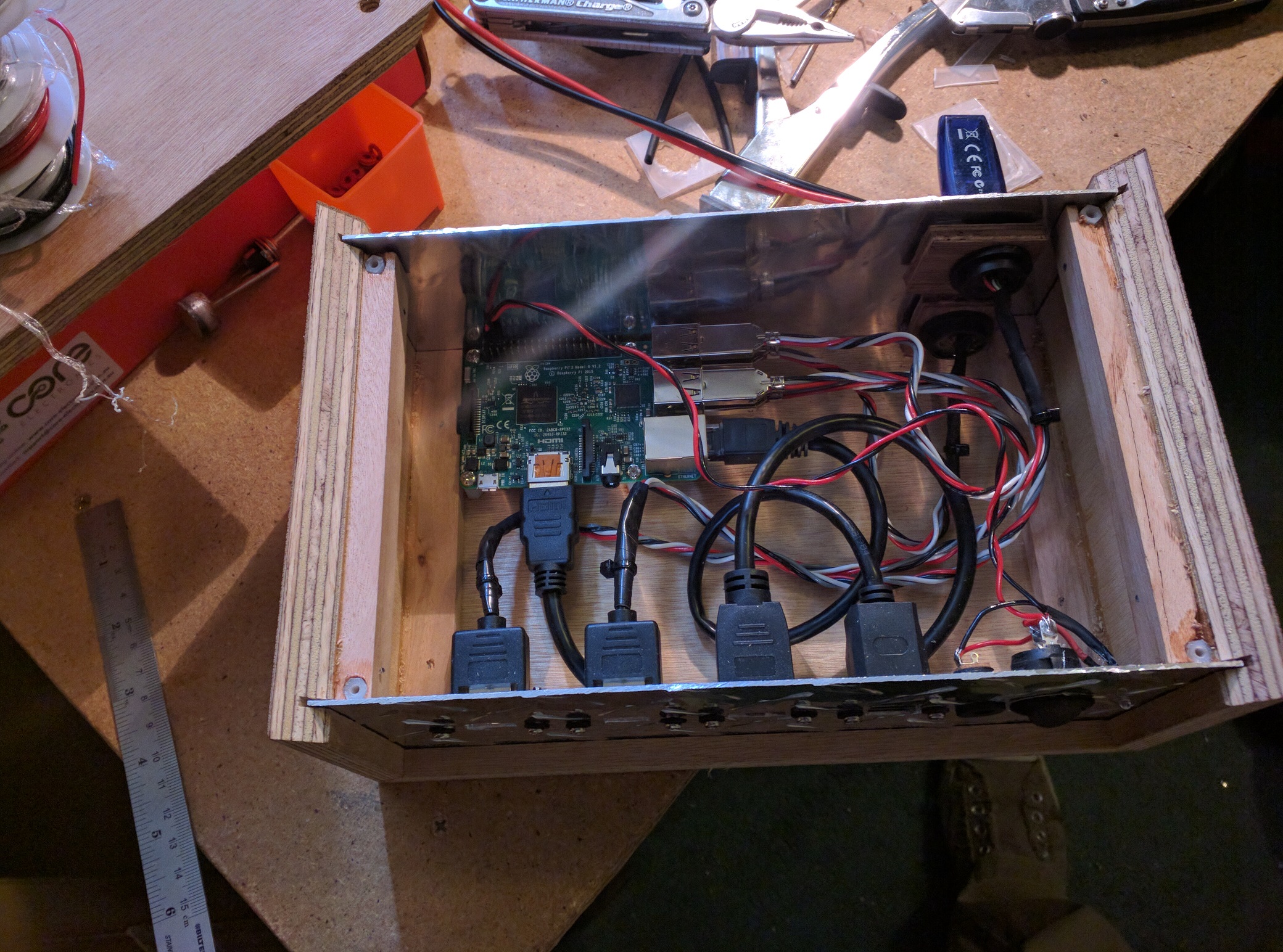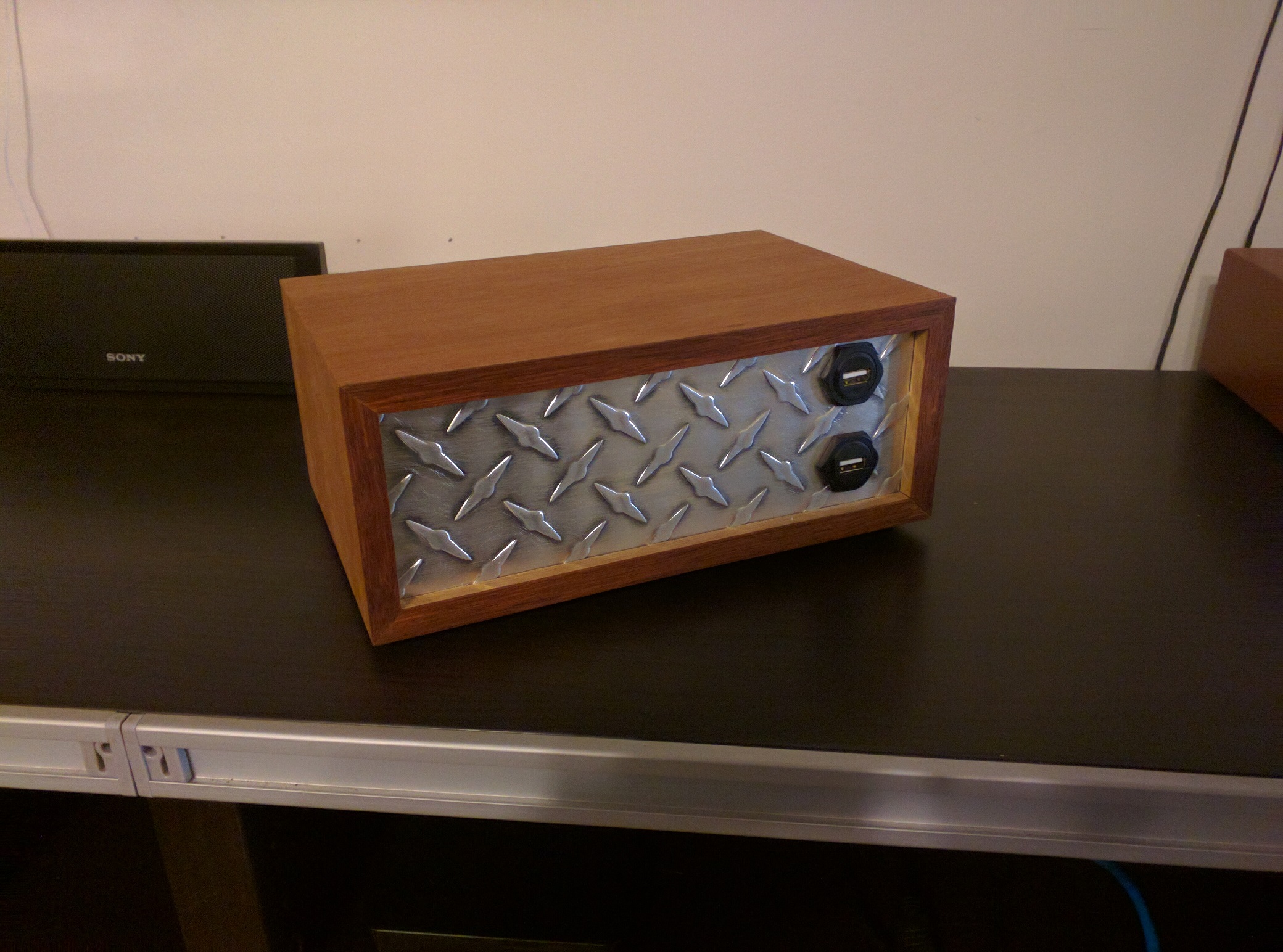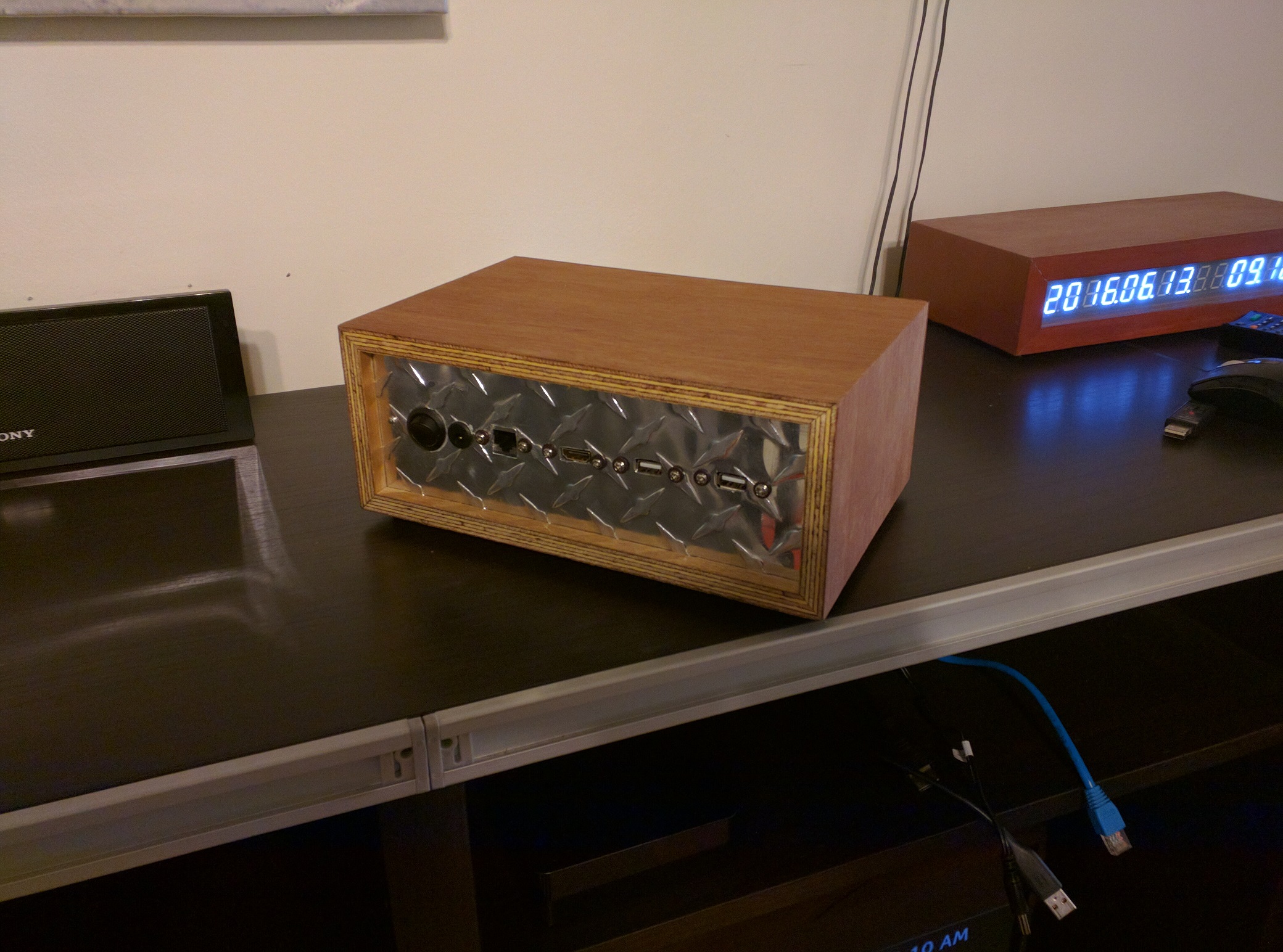 Attachments
1. 1468633408_20160610_125743.jpg
2. 1468633408_20160610_151815.jpg
3. 1468633408_20160610_152144.jpg
4. 1468633408_20160610_152653.jpg
5. 1468633408_20160611_152824.jpg
6. 1468633408_20160612_140847.jpg
7. 1468633408_20160612_140852.jpg
8. 1468633408_20160612_140857.jpg
9. 1468633408_20160613_091002.jpg