This is the Ultimate GPS module - The Version 3 board comes with the latest module which has external antenna support and pulse-per-second output.
We really like the latest-and-greatest GPS module from Adafruit. Here's why:
-165 dBm sensitivity, 10 Hz updates, 66 channels
5V friendly design and only 20mA current draw
Breadboard friendly + two mounting holes
RTC battery-compatible
Built-in datalogging
PPS output on fix
Internal patch antenna + u.FL connector for external active antenna
Fix status LED
The breakout is built around the MTK3339 chipset - a, high-quality GPS module that can track up to 22 satellites on 66 channels, has an excellent high-sensitivity receiver (-165 dB tracking!), and a built in antenna. It can do up to 10 location updates a second for high speed, high sensitivity logging or tracking. Power usage is incredibly low, only 20 mA during navigation.

Best of all, Adafruit added all the extra goodies you could ever want: A ultra-low dropout 3.3V regulator so you can power it with 3.3-5VDC in; 5V tolerant inputs; ENABLE pin, so you can turn off the module using any microcontroller pin or switch; a footprint for optional CR1220 coin cell to keep the RTC running (allows for warm-starting); and a tiny bright red LED. The LED blinks at about 1Hz while it's searching for satellites and blinks once every 15 seconds when a fix is found, to conserve power. The FIX output can be used to drive an LED continuously when a location fix is present, or as a logic signal to a microcontroller.

Two features that really stand out about version 3 MTK3339-based module is the external antenna functionality and the the built in data-logging capability. The module has a standard ceramic patch antenna that gives it -165 dB sensitivity, but when you need a bigger antenna, you can snap on any 3V active GPS antenna via the uFL connector. The module will automatically detect the active antenna and switch over! Most GPS antennae use an SMA connector - you might need a uFL to SMA adapter.

We think the datalogging capability is really neat! Once the begin-logging command is sent to the GPS module, any attached microcontroller can be put into sleep mode to conserve power. The time, date, longitude, latitude, and altitude is logged every 15 seconds, and only when there is a fix. The module's internal flash can store about 16 hours of data, it will automatically append data so you don't have to worry about accidentally losing data if power is lost. It is not possible to change what is logged and how often - that's hardcoded into the module - but we found this arrangement covers many of the most common GPS datalogging requirements.

Comes with one fully assembled and tested module, a piece of header you can solder to it for breadboarding, and a CR1220 coin cell holder (coin cell not included). You can pick up a CR1220 coin cell here if you'd like to use the on-board RTC.

Adafruit have a nice fancy library for GPS usage, with background parsing and can set and query the built in GPS logging capability (called LOCUS). A full tutorial is also available, which has tons of information about the module, how to use the data logger and more


Technical Details
Satellites: 22 tracking, 66 searching
Patch Antenna Size: 15mm x 15mm x 4mm
Update rate: 1 to 10 Hz
Position Accuracy: < 3 meters (all GPS technology has about 3m accuracy)
Velocity Accuracy: 0.1 meters/s
Warm/cold start: 34 seconds
Acquisition sensitivity: -145 dBm
Tracking sensitivity: -165 dBm
Maximum Velocity: 515m/s
Vin range: 3.0-5.5VDC
MTK3339 Operating current: 25mA tracking, 20 mA current draw during navigation
Output: NMEA 0183, 9600 baud default
DGPS/WAAS/EGNOS supported
FCC E911 compliance and AGPS support (Offline mode : EPO valid up to 14 days )
Up to 210 PRN channels
Jammer detection and reduction
Multi-path detection and compensation
Revision History:
As of 8/10/2014 Adafruit are shipping with firmware v. 5632 which improves altitude calculations and stability. It is equivalent in all other functionality and is a drop-in replacement.
Breakout board details:
Weight (not including coin cell or holder): 8.5g
Dimensions (not including coin cell or holder): 25.5mm x 35mm x 6.5mm / 1.0" x 1.35" x 0.25"
Datasheets, schematics, GitHub links, Fritzing and more available in the product tutorial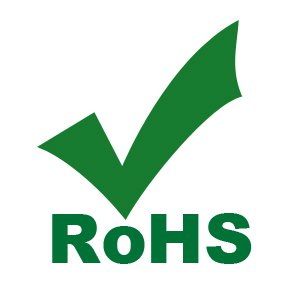 This product is listed in:

Customer Reviews
Review by Stefan

verified purchaser

Excellent GPS module. Easy to use. Provides PPS output. I'm using it to synchronise the clock on a Raspberry PI. (Posted on 30/06/2018)

Review by Gregory

verified purchaser

Wonderful GPS. Small and very quick. Just a small thing -- I found that the first fix after firing it up for the first time took a VERY long time (about 20 minutes). Since then, it acquires a fix very quickly on powerup (about 15 seconds) and updates quickly and accurately. My search for the ideal GPS module is over. Will definitely buy another. (Posted on 6/03/2018)

Review by David

verified purchaser

Great little module and easy to get working. Did find when using theAdafruit GPS library that the notes in the library do not recommend using any higher than 1Hz.
I tried Hhz with a mega2560 and it has been ok so far.
Just ordered a Due from Graham to see if I can get the 10Hz to work for a GPS race timer for the local High School entry in this years RACQ Technology challenge HPV race. (Posted on 29/02/2016)

Review by Laurens - My review

verified purchaser

I'm not sure what I am to say... I ordered the item and you delivered it.. I am yet to use it....
Its not like a ham sandwich or a coffee, I cant rate it out of 10....


Core Electronics staff - thanks Laurens! Glad to hear your product arrived and hopefully you can let us know how you get on with this product when you get a chance :) (Posted on 8/02/2016)

Review by Mark - Great Product and Service

verified purchaser

Delivery was quick, its great being able to order the product in Australia, without having to wait for international post.
The board worked great too, had no trouble getting it working with an arduino uno (Posted on 28/12/2014)

Review by Matt - Excellent Board

verified purchaser

Board works exactly as expected, perfect for use with any Arduino based project. (Posted on 9/12/2014)

Review by Cliff - Works great and very fast postage

verified purchaser

Just the unit I needed without waiting from overseas, the built in 3V regulator and filtering made hookup a breeze with my little 250mw QRSS/WSPR transmitter.

(Posted on 4/05/2014)

Review by splint - Very Happy

verified purchaser

Great product, content on website allowed me to make a very informed decision and the delivery was fast. I will be buying more from core electronics. (Posted on 28/11/2013)
Exact shipping can be calculated on the view cart page (no login required).
We deliver Australia-wide with these options:
$3 for Small Items (3-7 days, not tracked, only available on selected small items)
$6.95 for Standard Post (2-4 days, tracked)
$8.95 for Express Post (Overnight for Australia Post Next Day Network, tracked)
Pickup - Free! Only available to customers who live in the Newcastle region (only after we email you to notify your order is ready)
International Orders - the following rates are for New Zealand and will vary for other countries:
$11.49 for Pack and Track (3+ days, tracked)
$16.50 for Express International (2-5 days, tracked)
If you order lots of gear, the postage amount might increment based on the weight of your order.
Our physical address (here's a PDF which includes other key business details):
Unit 18, 132 Garden Grove Parade
Adamstown
NSW, 2289
Australia
Take a look at our customer service page if you have other questions such as "do we do purchase orders" (yes!) or "are prices GST inclusive" (yes they are!). We're here to help - get in touch with us to talk shop.