Upgrade a project that uses a photocell with the GA1A12S202 analog light sensor. Like a CdS photo-cell, the sensor does not require a microcontroller, the analog voltage output increases with the amount of light shining on the sensor face. This sensor has a lot of improvements that make it better for nearly any project.

The biggest improvement over plain photocells is a true log-lin relationship with light levels. Most light sensors have a linear relationship with light levels, which means that they're not very sensitive to changes in darkened areas and 'max' out very easily when there's a lot of light. Sometimes you can tweak a resistor to make them better in dark or bright light but its hard to get good performance at both ends. This sensor is logarithmic over a large dynamic range of 3 to 55,000 Lux, so it has a lot of sensitivity at low light levels but is also nearly impossible to "max out" so you can use it indoors or outdoors without changing code or calibration. Since the sensor is fabricated on a chip, there are also fewer manufacturing variations, so you won't have to calibrate the sensor from one board to another.

Using the sensor is easy as pie: connect the Vin to 2.3-6VDC, Gnd to ground and measure the analog output on OUT. It will range up to 3V (at extremely bright outdoor sunlight). On an Arduino, just use analogRead() with the OUT pin connected to an analog pin. For more information including graphs, power consumption, etc check out the datasheet in the Tech Details tab. On this breakout Adafruit placed a 68KΩ resistor from OUT to ground to turn the current into a voltage.


GA1A12S202 Log-scale Analog Light Sensor (6:52)
Technical Details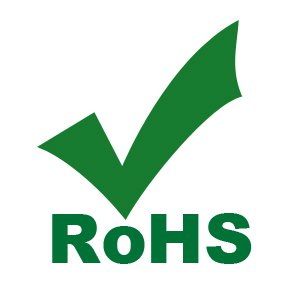 This product is listed in:

The Maker Revolution celebrates the creation of new devices and the modification of existing ones - the transition from a consumer buying goods to eventually having a major part in their creation. The Maker Revolution places strong emphasis on free (...

Tags: infographic maker movement poster revolution

What good is a robot if it can't interact with the environment around it? Sensors are the backbone of almost every electronics project as they allow your program to make decisions based on external stimuli. We've got sensors for all kinds...

Tags: camera moisture rtc sensor temperature ultrasonic
So, my wife wanted to have some small plants in the house. I didn't, so we compromised, and got some plants. The only thing is that neither of us remembers to water them, so I wanted to build a sensor array to monitor the moisture content of the soil, and notify us when they needed watering. We've got 3 plants, all fairly close to each other, and I wanted to create an IoT project so that it could send an email notifi...

UV is important to reptiles (and people) in processing vitamin D3 which is needed to absorb calcium. Without it reptiles often suffer from Metabolic Bone Disease (MBD) which leads to weak bones and can be fatal. Thankfully, pet shops have the answer, UV producing globes which can stave off the dreaded MBD. These are in the form of T8 florescent tubes or compact florescent globes and go for $50+ each. And, yeah, they need to be re...

Tags: arduino
Product Comments
We deliver Australia-wide with these options:
$3 for Small Items (4-6 days, not tracked, only available on selected small items)
$6.95 for Standard Post (2-4 days, tracked)
$8.32 for Express Post (1-2 days, tracked)
Pickup - Free! Only available to customers who live in the Newcastle region
International Orders - the following rates are for New Zealand and will vary for other countries:
$11.49 for Pack and Track (3+ days, tracked)
$16.50 for Express International (2-5 days, tracked)
If you order lots of gear, the postage amount might increment based on the weight of your order.
Our physical address:
Unit 18, 132 Garden Grove Parade
Adamstown
NSW, 2289
Australia
Please checkout our customer service page if you have other frequently asked questions such as "do we do purchase orders" (yes!) or "are prices GST inclusive" (yes they are!). We're here to help - get in touch with us to talk shop.